​

ACADEMICSCOLLEGE RECRUITERS

- The following recruiters will be in the guidance office today. Students may visit during lunch or 5th period with their teacher's permission and a hall pass.

TODAY-Friday

- Southwest Tennessee Community College- seniors, bring your laptops and our Southwest recruiter will help you apply!

THE ARTS GENERALPICTURE MONEY – If you are ordering school pictures, please bring in your picture money to the Main Office by TODAY! LUNCH –

CHEESEBURGERS, HOT DOGS, SPICY CHICKEN SANDWICH, MEXICAN PIZZA, TRI TATERS, CORN, SIDE SALAD, FRUIT, MILK, CHOCOLATE COOKIE CAKE $1.00

STUDENTS A REMINDER: LUNCH STATUS ROLLS OVER IN 4 DAYS

. To secure your free or reduced status from last year you

must

turn in an application with the next day or so. If you don't you will become full pay.

PANTHER PRIDE 5K -

Register

TODAY

, for the Panther Pride 5K coming up on September 29th. You can register online at

www.bartlettrunners.com

. Also, save the processing fee, and bring your $20 to Coach Steinbrecher in Main 209. Proceeds support BHS Athletics and the BHS Early Childhood Education program.

STUDENT COUNCIL

- is a service organization open to students in 10th, 11th, and 12th grade at Bartlett High School. Student Council helps share students' ideas, interests, and concerns with teachers and school administration. They also help raise funds for school-wide activities, including social events, community projects, and helping people in need. Applications will be available in the Main Office. The deadline to turn in a completed application has been extended until Sept. 24.

HOMECOMING COURT

- Homecoming is Oct. 5. Any girl interested in being on homecoming court should come by NW216 to pick up the information.

GO JIM GO

- Jim Jaggers and his team will ride by Bartlett High

TODAY

. Show your support for Go Jim Go and Le Bonheur Children's Hospital this

TODAY

by donating $1. All money collected will be donated to Le Bonheur's Children Hospital. Student Council members will be collecting money during 1st period.

CLUBSSPANISH CLUB

will be meeting

TODAY

, Friday after school in Mrs. Madero's room, then we will walk to Baskin Robbins. Please bring your own money.

SEE YOU AT THE POLE

– Fellowship of Christian Athletes invites you to celebrate the National Day of Prayer at the BHS Football field flag pole on Wednesday, Sept. 26th at 6:30am.

NHS

- Attention Senior NHS members:

There will be a special called NHS meeting next Wednesday, September 26,

in the senior cafe after school. The meeting is for the final election of NHS officers. Also, the renewal fee of $5.00 is due if it has not already been paid. Please plan to attend the meeting and vote. It will last approximately 20 minutes.

SCIENCE BOWL

- If you want to discuss the cosmos, or marine biology, or the chemistry of caramel, or any science related matter, come to the first meeting of the Science Bowl at 2:15, Wednesday, September 26th in Science 4.

MU ALPHA THETA

- Attention Mu Alpha Theta Members, there will be a meeting after school on Wednesday, September 26th from 2:20 – 3:20 in NW 215 Mrs. Malone's room. This meeting is mandatory for all members including those who have recently joined.

SPORTSBARTLETT TRAP TEAM

– Our

nationally ranked

Trap team is looking for athletes to join the fastest growing sport in the state of Tennessee. The program is open to male and female students in grades 6-12.

There are 5 local tournaments held on Saturdays beginning in January and running thru May. We also compete in the State Tournament in Nashville in June and the National Tournament out of state in July.

Our practices and local tournaments are held at the Memphis Sport Shooting Association (MSSA) located at 9428 Old Brownsville Rd in Arlington, TN. We practice on Tuesdays and Thursdays after school.

Registration for the 2019 season will begin in September. Knowledge or previous experience of Trap shooting is not required. Our certified shotgun coaches will teach your athlete all they need to know.

WE WILL HAVE AN INFORMATIONAL MEETING MONDAY, September 24 AT 6:00PM AT THE NINTH GRADE ACADEMY.

Anyone in grades 6-12 interested in learning about the Trap Team is encouraged to attend. See Mr. Rovery in the Sr Cafeteria 1ST through 3rd at BHS or find us on WWW.bartletttrap.com.
Powered by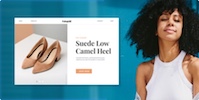 Create your own unique website with customizable templates.