​ACADEMICS
Congratulations to this week's seniors who have turned in their financial award letters:
Kayla Asencio- Ball State University
Karagan Coggin- Bradley University
Morgan Ilsley- Christian Brothers University
Will Jaggers- Mississippi State University
Rachel Stephens- Christian Brothers University - Golf

Class of 2019, the Class of 2018 earned $26.5 million in financial awards! Can you beat them?!?! Bring your financial award letters to Mrs. Radford in the guidance office- even the ones you do not plan on accepting- to be included in the graduation program!

THE ARTS
AUDITIONS - for the Panther Playhouse's Spring Musical will be held on Monday, November 26th. Visit bhspantherplayhouse.org for audition information and music. If you have any questions, please see Mrs. Walz or Mr. Rogers in A21.

POETRY OUT LOUD - All students who would like to compete in Poetry Out Loud, need to come by Ms. Brawner's room, West 201, TODAY to get information.

GENERAL
SNOWFLAKE - ONLY TODAY LEFT TO BUY YOUR SNOWFLAKE TICKETS FOR $35 AND $50; AFTER THANKSGIVING TICKETS WILL BE $35 AND $55. GET YOURS TODAY.

BALFOUR – a representative will return TODAY, Friday, November 16th during all lunches in the Senior cafeteria to collect graduation supply orders and deposits. A $60.00 deposit is required to place an order. Cash, check or money order (payable to Balfour) and credit cards accepted.

CLOTHING DRIVE - The Bartlett GSA is doing their annual clothing drive. A donation box is set up in the Main Office. Please donate gently used clothing and shoes to help Homeless Memphis Area Youth. Last day to donate is TODAY, Friday.

CLUBS

SP0RTS
BASKETBALL TOURNAMENT – Students/Faculty- If you are a high school basketball fan, the Farley gym will be the place to be this Saturday. Bartlett is hosting a full day of basketball with 6 high school games starting at noon. For a single $7 admission you can watch as many of the games as you want. The Bartlett High boys team will open the day at noon and play again at 7:30pm. The Bartlett High girls team will be playing at 4:30.

Fans can come and go during the day as you desire. BHS student activity passes will be accepted for these games. Come out and support the Panthers!

Powered by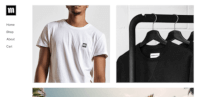 Create your own unique website with customizable templates.